Yashinomi

Namo shiranu tooki shima yori
Nagare yoru yashi no mi hitotsu
Furusato no kishi o hanarete
Nare wa somo nami ni ikutsuki

Moto no ki wa oi ya shigereru
Eda wa nao kage o yanaseru
Ware mo mata nagisa o makura
Hitorimi no ukine no tabi zo

Mi o tori te mune ni atsureba
Arata nari ryuui no urei
Umi no hi no shizumu o mireba
Tagiri otsu ikyou no namida

Omoiyaru yae no shiozio
Izure no hinika kuni ni kaeran

Lyricist:SHIMAZAKI,Touson
Composer:OONAKA,Toraji
in 1936
Coconut
From a distant island that does not even know the name
One coconut has been washed away
Far from hometown coast
How long have you been shaken by the waves?
The born tree will be in good health
The branches will still be thick enough to make shadows
I like sleeping on the beach just like you
I am traveling alone, not making a family
I tried to put the coconut on my chest.
I felt the loneliness that has flown far.
I saw the sunset set in the sea,
My tears came to my head when I was in an unknown place
I think it is a wave come and return
One day I want to go back home
utasuky
"Coconut" is also called "coconut" in Japan.
YANAGITA_Kunio, a folklorist who spent one summer in the Meiji Era at Cape Irago in Tahara, Aichi Prefecture, told his literary friend about an episode in which he found a "coconut" washed ashore while taking a walk on the beach.
It was a time when knowledge of foreign countries was scarce. And the Japanese, surrounded by the sea, are thought to have long felt a romantic sense of "what kind of world there is outside the sea. This is probably the reason why people still refer to foreign countries as "kaigai," which means "outside the sea. SHIMAZAKI_Touson, a well-known literary giant of the Meiji period, was inspired to write these lyrics by a palm tree that had drifted ashore on a journey across the sea. He said to YANAGITA, "Give me the story. Don't tell anyone.
The beautiful poem and melody, written in "Japanese for literature," which is not used today, has been selected as one of the "100 Best Japanese Songs.
Many people take the one-hour ferry from Cape Irago to Ise-Shima to visit the Ise Jingu Shrine.
渥美半島観光ビューロー
渥美半島だより【渥美半島観光ビューロー公式サイト】の観光スポット・観る「椰子の実記念碑・歌碑」です。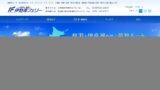 伊勢湾フェリー
三重重県鳥羽市と愛知県伊良湖を60分で結ぶ国道42号線海のバイパス伊勢湾フェリーです。 伊勢湾の島々を眺めながら船旅をお楽しみください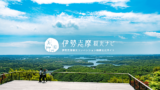 モデルコース
伊勢志摩エリアを上手にめぐれるモデルコースをご紹介。伊勢神宮へのお参りに、伊勢・志摩・鳥羽の絶景ビューや、新鮮美味な海の幸。魅力いっぱいの伊勢志摩旅行、美味しいトコ取りできるおすすめプランをチェック!
STAY JAPAN