Koinobori

Iraka no nami to kumo no nami
Kasanaru nami no nakazora wo
Tachibana kaoru asakaze ni
Takaku oyogu ya koi nobori

Hirakeru hiroki sono kuchi ni
Fune wo mo noman sama miete
Yutaka ni furuu obire ni wa
Mono ni douzenu sugata ari

Momose no taki wo noborinaba
Tachimachi ryuu ni narinubeki
Waga mi ni niyoyaya onokogo to
Sora ni odoru ya koi nobori

Words:Unknown
Music:HIROTA,Ryutaro
in 1913
Carp streamers
Waves of tiled roofs and waves of clouds
The sky between the overlapping waves
In the morning breeze scented with tangerines,
The carp streamers swim high up.
With its wide open mouth,
It looks as if it could swallow a boat.
The tail fin sways leisurely and largely,
Its appearance dignified and immovable.
If it crossed a hundred rapids
It will quickly become a dragon
Be like me, as a boy,
Carp streamers swimming in the sky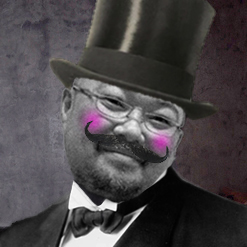 utasuky
May 5 is "Children's Day" when the weather changes from late spring to early summer.
While "Momo-no Sekku" is held on March 3 for girls, "Tango-no Sekku" is held throughout Japan to celebrate the growth of boys.
Koinobori (carp streamers) are erected at the eaves of houses where boys live, in the hope that they will overcome hardships and sufferings and grow up to be fine men, based on a Chinese legend that a carp that has climbed 100 waterfalls becomes a dragon.
The houses are then decorated with helmets and armor, and the boys take a bath in hot water with irises, which have leaves resembling swords and whose name also reads "shoubu" (meaning "brave").

The lyrics were written more than 100 years ago in the early Taisho period (1912-1926), and are a bit difficult for children to understand, but now that I am an adult and am celebrating my own child, I find it a wonderful, dignified, and brave song.
リンク