Omoide no album

Ituno koto daka omoidashite goran
Anna koto konna koto atta desho
Ureshikatta koto omoshirokatta koto
Itsuni nattemo wasurenai

Haru no koto desu omoidashite goran
Anna koto konna koto atta desho
Pokapoka oniwade nakayoku asonda
Kireina hanamo saiteita

Natsu no koto desu omoidashite goran
Anna koto konna koto atta desho
Mugiwara boushide minna hadakanbo
Ofunemo mitayo sunayama mo

Aki no koto desu omoidashite goran
Anna koto konna koto atta desho
Donguri yamano hiking la la la
Akai happamo tondeita

Fuyu no koto desu omoidashite goran
Anna koto konna koto atta desho
Mominoki kazatte Merry Christmas
Santa no ojiisan waratteta

Fuyu no koto desu omoidashite goran
Anna koto konna koto atta desho
Samui fuyunohini attakai heyade
Tanoshii hanashi kikimashita

Ichinenjyu wo omoidashite goran
Anna koto konna koto atta desho
Momono ohanamo kireini saite
Mousugu minna wa ichinensei

Words:MASHIKO,Toshi
Music:HONDA,Tetsumaro
in 1961
Memories Album
Try to remember when it happened.
Such and such a thing happened, didn't it?
What made you happy and what you found interesting
You and I will always remember
Think back on the events of spring
Such and such a thing happened, didn't it?
We played together in the warm and sunny garden
Beautiful flowers were blooming
Think of the events of summer
Such and such a thing happened, didn't it?
Everyone is naked with a straw hat on
We saw the ships and the sand hills
Think of the events of autumn
Such and such a thing happened, didn't it?
We went to the acorn mountain and hiked la la la la
Red leaves were dancing in the air
Think back to the events of winter
Such and such a thing happened, didn't it?
Merry Christmas with a fir tree
Santa's grandpa was laughing
Think back to the events of winter
Such and such a thing happened, didn't it?
In a warm room on a cold snowy day
You heard a pleasant story
Think back all time of a year
Such and such a thing happened, didn't it?
Peach blossoms are blooming beautifully
Soon you will be in the first grade of elementary school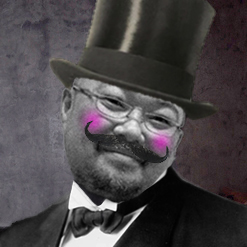 utasuky
This piece first appeared in 1961. It is said to have been created as material for rhythm games in early childhood education. In this sense, the slow waltz rhythm is suitable for children to sing and dance to.
However, this song, which is still sung during the spring graduation season of kindergartens, is more popular among adults, as its title suggests, because it depicts the warmth of a child's eyes as he or she grows up. Many people are moved to tears just by thinking of the melody (I am one of them).
It may be the perspective of a kindergarten teacher. The lyrics, written as if recalling various events throughout the four seasons, convey the tenderness of being on the same page as the children. This is what makes the song so sympathetic.
The first verse is an introduction, followed by spring (No. 2), summer (No. 3), fall (No. 4), winter (No. 5), and once again winter (No. 6). The reason for this is said to be that the lyricist MASHIKO,Toshi was a Christian, but the composer HONDA,Tetsumaro was a Buddhist. The most commonly sung song is No. 5, but No. 6 is chosen when the religious color is not desired.
In his later years, he was the head priest of Jyourakuin, a temple of the Tendai sect in Chofu City, Tokyo, and a monument to this song stands on the temple grounds.