Medaka no gakkou

Medaka no gakkou wa kawa no naka
Sotto nozoite mite goran
Sotto nozoite mite goran
Minna de oyūgi shite iru yo

Medaka no gakkou no medaka tachi
Dare ga seito ka sensei ka
Dare ga seito ka sensei ka
Minna de genki ni asondeiru

Medaka no gakkou wa ureshisou
Mizu ni nagarete tsuui tsui
Mizu ni nagarete tsuui tsui
Minna ga sorotte tsuui tsui

Lyricist:CHAKI_Shigeru
Composer:NAKADA_Yoshinao
in1952
The School of Medaka
Inside the river of the Medaka School
Take a peek quietly and see
Take a peek quietly and see
Everyone is playing together
The medakas of the Medaka School
Who is a student and who is a teacher
Who is a student and who is a teacher
Everyone is playing happily
The Medaka School seems joyful
Flowing in the water, swish swish
Flowing in the water, swish swish
Everyone gathers, swish swish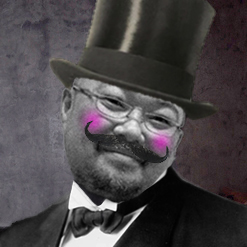 utasuky
The medaka, known by its scientific name Oryzias, is a small fish measuring less than 5cm in length that primarily inhabits freshwater and brackish areas in East and South Asia. Due to its preference for living in gentle flowing small rivers and ponds, it is also referred to as "killifish," which translates to "fish of the brook." However, as portrayed in this song, the inclusion of the word "kill" in relation to these small and endearing fish may feel slightly disconcerting to the Japanese. Alternatively, it is also called the "Japanese Rice Fish," a name that resonates well with the image of gracefully swimming through rice paddies, which appeals to the Japanese sensibility.
There is an interesting anecdote related to these lyrics. During the war, the lyricist CHAKI_Shigeru, who had evacuated to Odawara in Kanagawa Prefecture with his young son, casually glanced at the river's surface and witnessed numerous medaka. Startled by a sudden noise, the medaka swiftly hid from sight in unison. When CHAKI expressed his disappointment, his son reassured him by saying, "Don't worry, they will gather again soon. This is a school for medaka." It was later revealed that this memory served as inspiration for writing the lyrics of this children's song, although it was confirmed to be a work of fiction.
Initially, the second line, "Sotto nozoite mite goran" ("Take a peek quietly and see"), was not repeated. The suggestion to add the repetition came from NAKADA_Yoshinao, the composer's fiancée at the time. As a result, the repeated section became a distinct characteristic of this song, where it is sung with a subdued voice.
Nevertheless, as an elementary school student during the Showa era, I had always believed that the third verse, "Mizu ni nagarete tsuui tsui," was actually "suui sui." Even after researching various sources, all of which confirmed "tsuui tsui," it seems that this is the correct rendition.
In recent years, Japan has experienced a "medaka boom" in which various unique species of medaka have been created as a result of breeding and are sold at high prices. This may someday spread throughout the world along with the BONSAI that have crossed the ocean.
Thefts of high-end medaka killifish on the rise – Japan News Yomiuri 
▼The School of the Medaka" Monument