Koujyou no tsuki

Haru kourou no hana no en
Meguru sakazuki kage sashite
Chiyono matsugae wakeideshi
Mukashi no hikari ima izuko

Aki-jinei no shimo no iro
Naki yuku kari no kazu misete
Uuru tsurugi ni terisoishi
Mukashi no hikari ima izuko

Ima Koujyou no yowa no tsuki
Kawaranu hikari tagatame zo
Kaki ni nokoru wa tada kazura
Matsu ni utau wa tada arashi

Tenjo kage wa kawaranedo
Eiko wa utsuru yo no sugata
Utsushisan tote ka ima mo nao
Ah Koujyou no yowa no tsuki

Words:DOI,Bansui
Music:TAKI,Rentaro
in 1901
Moon over the Desolate Castle
In spring, a cherry blossom viewing party is held in the high tower
The moon's shadow shines on the cups we exchange
shining through the gaps in the branches of pine trees that have lasted for a thousand years.
Where is the glory of the past?
In autumn, the camp is as fleeting as the dew
More geese cackle and fly away
A broken sword shines like grass stuck in the ground
Where is the glory of the past now?
Now the midnight moon over the Desolate castle
Who is the unchanging light for?
Only vines of kudzu remain on the stone walls
It is the storm that makes the pines tremble as if they were singing
The providence of heaven does not change
But the rise and fall of the human world changes
Even now it reflects the past
Ah, the midnight moon over the Desolate castle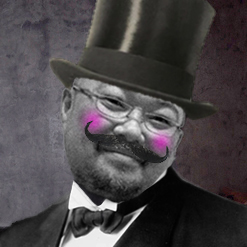 utasuky
It is too famous. The composer, Taki Rentaro, also composed a masterpiece "Hana" in a major key with an uplifting spring theme, but I would like you to compare the difference in tone. The setting of this beautiful piece with its minor-key melody is a castle in the Warring States period. In spring, a banquet is held, likening the blooming of cherry blossoms to the prosperity of their country that will last for a thousand years, and the soldiers pass around sake cups to boost their morale.
But as autumn came, the enthusiasm in their camp vanished like dew. The soldiers left one after another like geese crossing the sea. All that remained was the moon, unchanged from those days, and the deserted castle. This contrast is called "rise and fall" in Japan. The original of this story is probably derived from the Chinese classic "Chunwang.
Although "Moon over the Desolate Castle" depicts scenes in spring and autumn, most people probably have an image of spring. It seems to express the national character that feels "mono no aware" with the dancing cherry blossoms.
▼There are several monuments, but this is the route to Sendai Castle, the birthplace of the lyricist, DOI_Bansui.

▼Click here for other monuments. In addition to Sendai Castle (Miyagi Prefecture), there are three in Tohoku, Fukushima Prefecture and Iwate Prefecture, and also in Oita Prefecture, which is the hometown of TAKI_Rentaro.