Ringo no hitorigoto

Watashi wa makka na ringo desu
Okuni wa samui kita no kuni
Ringo batake no hareta hi ni
Hako ni tsumerare kisha poppo
Machi no ichiba ni tsukimashita

Ringo ringo ringo
Ringo kawaii hitorigoto

Kudamono mise no ojisan ni
Okao wo kirei ni migakarete
Minna naranda omisesaki
Aoi osora wo mirutabini
Ringo batake wo omoidasu

Ringo ringo ringo
Ringo kawaii hitorigoto

Imagoro doushite iru kashira
Ringo batake no ojiisan
Hako ni ringo wo tsumenagara
Uta wo utatte iru kashira
Tabacco fukashite iru kashira

Ringo ringo ringo
Ringo kawaii hitorigoto

Lyricist : TAKEUCHI,Toshiko
Composer : KAWAMURA,Kouyou
in 1940
An apple's soliloquy
I am a bright red apple
Born and raised in the cold northern country
On a sunny day in an apple orchard
I'm Packed in a box and put on a train
I arrived at the town market
Apple, apple, apple
Apple's cute soliloquy
By the gentleman managing the fruit shop
Having my face beautifully made up
At the lined-up shops from various places
Every time I see the blue sky
Reminds me of an apple orchard
Apple, apple, apple
Apple's cute soliloquy
what is he doing now
An old farmer in the apple orchard
As he packed the apples into the box
Is he still singing today?
Or is he still smoking today?
Apple, apple, apple
Apple's cute soliloquy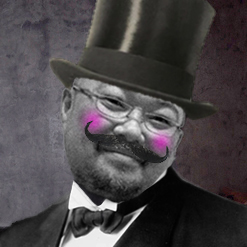 utasuky
The song's lyrics, with the tempo of a round, lovely apple murmuring, are perfectly matched with a melody tinged with shame and melancholy.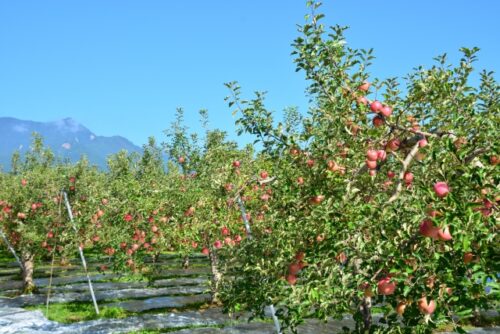 The lyricist, TAKEUCHI_Toshiko, is said to have written the lyrics while gazing at the apple on his bed, which he received as a visit during her hospitalization. This was in the early Showa period. Farmers, especially those in the Tohoku region where apples were grown, were in a difficult situation, and many families sold their daughters. This song may have depicted such a situation. When the lyrics are read with the historical background in mind, they can be taken as the words of a daughter who was sold to a brothel in the city to make ends meet, murmuring about her hometown. The background of the song is painful, but the melody has a lightness to it that makes it all the more sad.
Considering such a historical background, one cannot help but be struck by the sadness of the daughters who look up at the sky and think of their hometowns without complaining.

▼The monument is not located in "a cold region famous for its apples," but in Hiroshima, the hometown of TAKEUCHI_Toshiko, the lyricist.
STAY JAPAN