Yuki no furu machi wo
Yuki no furu machi wo
Yuki no furu machi wo
Omoide dake ga toori sugite yuku
Yuki no furu machi wo
Tooi kunikara ochite kuru
Kono omoide wo kono omoide wo
Itsuno hika tsutsuman
Atatakaki shiawase no hohoemi
Yuki no furu machi wo
Yuki no furu machi wo
Ashioto dakega oikakete yuku
Yuki no furu machi wo
Hitori kokoroni michite kuru
Kono kanashimi wo kono kanashimi wo
Itsuno hika hogusan
Midori nasu haruno hino soyokaze
Yuki no furu machi wo
Yuki no furu machi wo
Ibuki to tomoni komiagete kuru
Yuki no furu machi wo
Dare mo wakaranu waga kokoro
Kono munashisa wo kono munashisa wo
Itsu no hika inoran
Atarashiki hikari furu kaneno ne
******************************
In the snowy town
In the snowy town, In the snowy town
Only my memories are passing by
In the snowy town
Falling from a faraway land
These painful memories, These painful memories
Someday I'll wrap it all up
A warm smile of happiness
In the snowy town, In the snowy town
Only the sound of my footsteps follow me
In the snowy town
I'm filled with a feeling of loneliness
This sorrowful thought, this sorrowful thought
Someday I'll unwind
A gentle breeze on a green spring day
In the snowy town, In the snowy town
With every breath I take, I feel my thoughts welling up
In the snowy town
No one can understand my heart
this munificence, this munificence
Someday I will pray
The sound of bells with new light falling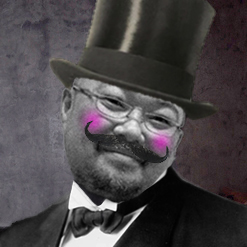 utasuky
Walking through a town where it is snowing. The sad melody may represent the scenery of the night.
The lyrics describe the melody and the melancholy state of mind.
However, at the end of the song, the lyrics conclude with a modulation that gives a sense of hope, as if to ward off the coldness of the snowy weather.
This contrast between the scenery and the mental image is probably the reason why the song has been loved for so long.
It is said that this work was originally a hastily composed radio drama to fill the vacant radio time.
However, the song has been sung for a long time, perhaps because it fits the mentality of the Japanese people.
The setting of the song is unclear, but the composer, Yoshinao Nakata, was invited to visit the city of Tsuruoka in Yamagata Prefecture, where he saw a horse-drawn sleigh passing through the streets on a wintry night from the train station.
The song is said to have been inspired by an experience when Yoshinao Nakata, the composer, was invited to visit Tsuruoka City in Yamagata Prefecture, and rode a horse-drawn sleigh from the station through the city on a winter night.
Word:UCHIMURA,Naoya
Music:NAKATA,Yoshinao